"pray with kodou" is hosted online once a month during the night of a new moon.
Participants will receive a "kodou" once they are registered.
With this "kodou," you can join online from anywhere.
Upcoming Prays
---
Program

(about 90min)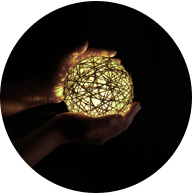 my kodou time
Spend some time with yourself with your heartbeat.
silent kodou / kodou dialogue
Silently, watching each other's "kodou," feeling life.
pray with kodou
Send prayers to those that are dear.
*After the above 90 minutes program ends, talk with the participants about your experience for about another hour We provide some extra time. This is optional. The room will be brightened up for this purpose.
*This flow is the basic version. Each time, the content and schedule will change. Please check the details page of each event.
---
Flow of Experience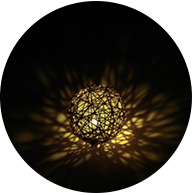 ~1 week in advance

You can register to the event up to 1 week prior to the event date.

6~1 day in advance

In order for each person to have a peaceful and rich experience, everyday a short message will be sent to prepare the mind and body. Around a few days before the event, a "kodou" will be sent to your home

On the day

Please participate from a space where you can relax and keep dark and quiet. Send prayers to those that are dear, to those that are far.

Afterwards

The video with everyone quietly praying will be published online on that day.
In the darkness, only the light of the heartbeat will glow.
Everyone's life and prayers will be expressed as an artwork of light.
Book now

Please register from here
We look forward to participation from across the globe.